Join Alaska World Affairs Council in honoring and celebrating the women leaders in our community.
Panelists include: Janet Weiss, President of BP Alaska, Sheri Buretta, Chairman of the Board, Chugach Alaska Corporation, Diane Kaplan, President and CEO of Rasmuson Foundation, & Col. Patricia Csànk, Commander, JBER and the 673rd Air Base Wing, Alaska
Diane Kaplan, President & CEO Rasmuson Foundation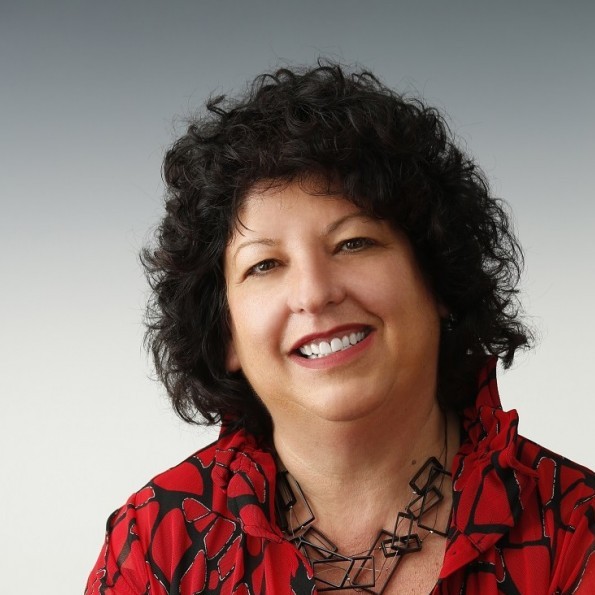 Diane Kaplan became president and chief executive officer of Rasmuson Foundation, based in Anchorage, Alaska in 2001. She served as the first employee and administrator of the Foundation for six years prior to assuming the presidency.
Before joining the Foundation, Kaplan provided consulting services for philanthropic organizations, Native corporations and tribes, and broadcast nonprofit organizations. Prior to that, she served as chief executive officer of Alaska's 28-station public radio network.
Kaplan earned a degree in communications and women's studies from the University of Pennsylvania, graduating summa cum laude.
Kaplan is a member of the boards of the International Foundation for Research in Experimental Economics, The Alaska Community Foundation, United States Artists and The Foraker Group. She serves on the President's Council of the ArtPlace national funding collaborative. She is also a member of the Philanthropy Northwest Honorary Council and the Anchorage Rotary Club.
Kaplan's community contributions have been recognized by the Anchorage Chamber of Commerce Athena Society, Alaska Public Radio Network, Alaska Broadcasters Association, and YWCA. In 2013, Kaplan received the First Alaskans Institute Ted Stevens Award. She was named the Council on Foundations Distinguished Grantmaker of the Year in 2007 and in 2006 received the Alaska Federation of Natives' prestigious Denali Award which recognizes a non-Native individual who has contributed to the growth and development of the Alaska Native community's culture, economy and health. She was recognized with the National Organization of Black Elected Legislative Women (N.O.B.E.L. Women) Shining Star Award in 2010.
Sheri Buretta, Chairman of the Board, Chugach Alaska Corporation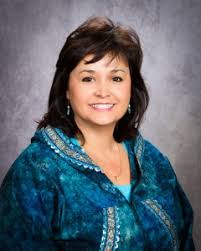 Alaska Federation of Natives, Director and Convention committee chair, Oct.1997 to present
Tatitlek Corporation Director, Board Treasurer 2005 to present
University of Alaska Board or Regent Director, Audit committee chair, March 2015 to present
ROSSIA Russian Orthodox Sacred Sites in Alaska, Inc., President, 2002 to present
Alaskans Standing Together, Director 2010 to present
Anchorage Economic Development Corporation, Director 2012-2015
Foraker Group Governance Board, Director 2007-2014
Mayor Dan Sullivan, Sister City Commission 2013-2014
Governor Bill Walker, Transition Team, member 2014
Prince William Sound Regional Citizens Advisory Council, Director 1999 to 2012
ANCSA Regional Association Director, 1999 to 2012, President, 2004 to 2008
Mayor Mark Begich, Transition Team, Co-Chair, 2003
Exxon Valdez Oil Spill Public Advisory Group, 1996 to 2000
Sheri was born in Anchorage, Alaska, her family is from the village of Tatitlek, Alaska located in Prince William Sound.  Sheri graduated from the University of Alaska with an Accounting degree and Gulf Coast Community College in Florida with a Business degree.
Sheri and her husband Gary have two beautiful children, Anastasia, and Bo.
Janet Weiss, President of BP Alaska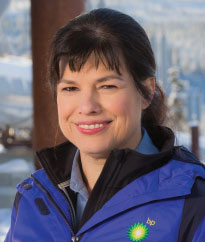 Janet Weiss was named president of BP Alaska in 2013. As president she is responsible for BP's oil and gas development and production activities in Alaska, as well as its interests in the Trans-Alaska Pipeline System (TAPS) and involvement progressing an Alaska LNG project. During her 33-year career, she's held various engineering and leadership positions in Alaska, North America Gas, global roles, and assignments such as vice president Gulf of Mexico Shelf and vice president Western Wyoming. Previous to her current role, Janet served as vice president reservoir development for BP Alaska. Janet started her career in Alaska as a process engineer then moved into reservoir engineering. She has a Bachelor of Science degree in chemical engineering from Oklahoma State University (OSU). In 2014 she was inducted into the OSU College of Engineering, Architecture and Technology hall of fame. Janet serves on the BP America Inc. Board of Directors. She is on the board of the Alaska Oil and Gas Association and serves on the University of Alaska Fairbanks Chancellor's Board of Advisors. In 2017 she was named to the Climate Action for Alaska Leadership Team by Alaska Governor Bill Walker. She is a member of the board of directors for both United Way and Covenant House Alaska. She is married to Troy and has two adult children, Jessica and Stormy and is a grandmother to Juliet.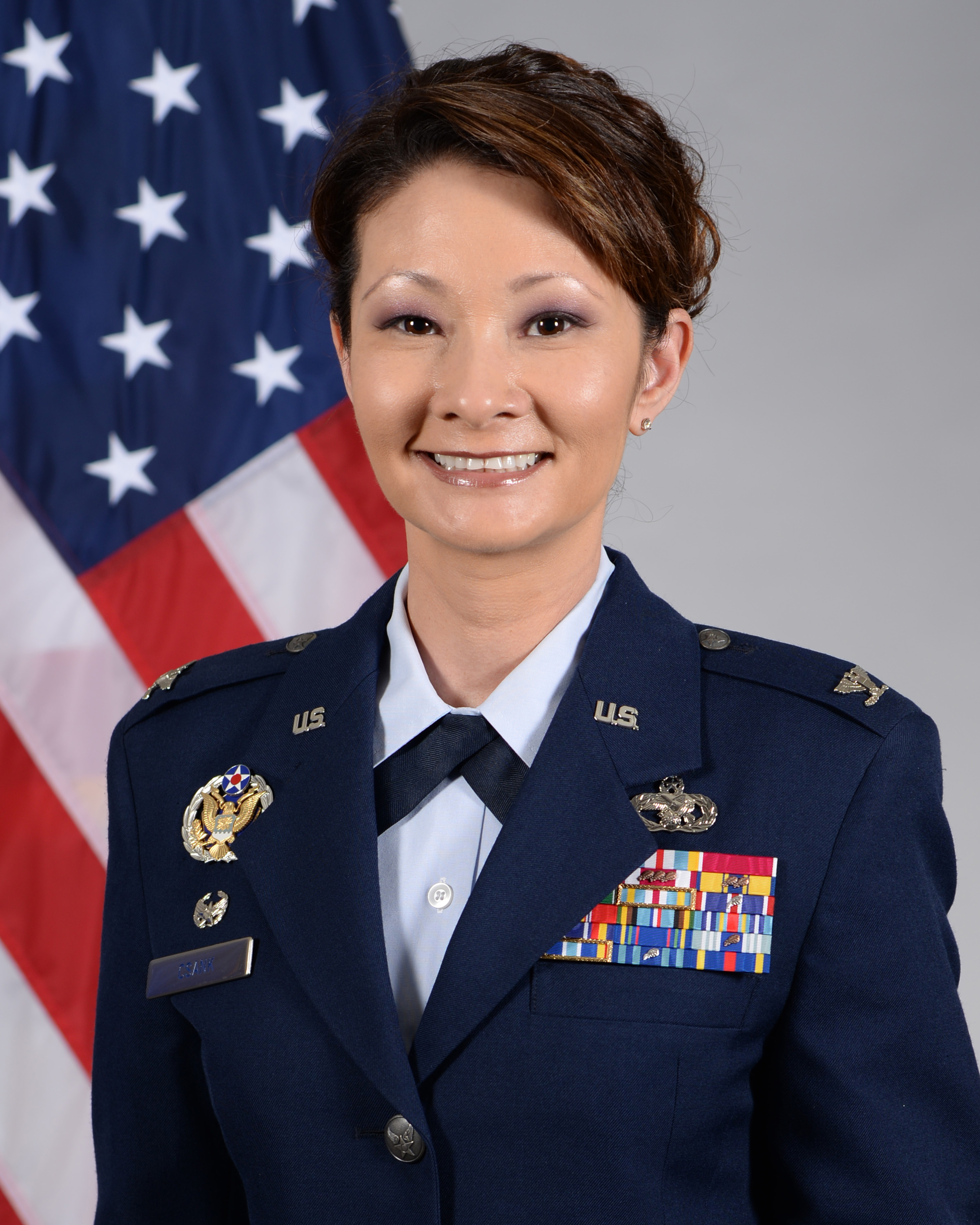 Col. Patricia Csànk, Commander, JBER and the 673rd Air Base Wing, Alaska
Colonel Patricia A. Csànk is currently assigned as the Commander, Joint Base Elmendorf-Richardson (JBER) and the 673d Air Base Wing, JBER, Alaska. The 673d ABW consists of four groups operating and maintaining the joint base for air sovereignty, combat training, force staging and throughput operations in support of worldwide contingencies. The installation hosts the headquarters for the U.S. Alaskan Command, Eleventh Air Force, U.S. Army Alaska and the Alaskan North American Aerospace Defense Command Region. The 673d ABW comprises over 5,500 joint military and civilian personnel, supporting America's Arctic Warriors and their families. The wing supports and enables three AF total-force wings, an Army Brigade and 55 other major mission partners. In addition, the wing provides medical care to over 35,000 joint service members, dependents, VA patients and retirees throughout Alaska. The 673d ABW maintains $11.4B in infrastructure encompassing 79,000 acres, ensuring JBER remains America's premier strategic power projection platform.
Colonel Csànk was commissioned in 1997 from Boston University's ROTC program and began her Air Force career as a logistician at Cannon AFB, New Mexico. Her past assignments include deployments supporting Operations Southern Watch, Enduring Freedom, and Iraqi Freedom, and various operational and staff positions from squadron to Headquarters Air Force and Joint Staff.
RECORDED: March 8, 2019 at Bear Tooth Theater